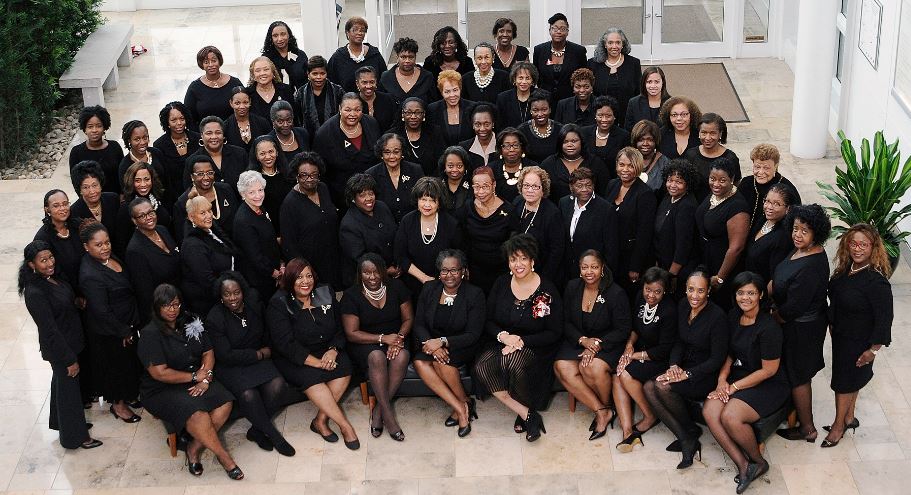 The Potomac Valley Alumnae Chapter (PVAC) of Delta Sigma Theta Sorority, Inc. was chartered on April 27, 1985. Citing the need to expand the presence of Delta Sigma Theta Sorority, Inc. within Montgomery County, MD, Past National President, Hortense Canady chartered PVAC with 28 members. President Joyce Gates Mitchell served as the Chapter's dynamic first president. Since that time, the chapter has grown to nearly 200 members and delivered innovative award winning programs and services to promote human welfare to residents in the western and northern sectors of the county.
Over the past 29 years, PVAC have been committed to service in Western Montgomery County. One example of an awarding winning program is the Chapter's partnership with the Montgomery County Housing Commission, (HOC). The chapter mentors and provides enrichment activities to girls aged 11-18 and boys aged 13-17 under the auspices of the Dr. Betty Shabazz Delta Academy, the Dr. Jeanne L. Noble Delta GEMS and the EMBODI (Empowering Males to Build Opportunities for Developing Independence) programs. The youth participating in these programs reside in HOC communities in the northwestern section of the county. PVAC provides a vital support system and acts as positive role models to promote career awareness, leadership development, educational attainment and positive self-esteem.
Throughout the years, Potomac Valley has transformed lives and impacted communities by providing various community programs and services in the Montgomery county communities of Tobytown, Scotland, Emory Grove, Middlebrook Square, Magruders Discovery, Washington Square, Seneca Ridge and Town Center Place.
Another highlight in PVAC history is the Chapter's on-going collaboration with the Strathmore Arts Center. The Chapter has co-sponsored the Common Bond/Juneteenth Program at the Strathmore Arts Center since its inception. Over the years, this bi-annual event has highlighted local African American artists and musicians in celebration of the historical significance of Juneteenth.
The Chapter has also partnered with and/or supported other county and state organizations such as the Manna Food Center, Clopper Mills Elementary School, Maryland's Women Business Center, Affordable Housing Conference of Montgomery County, Women's Legislative Briefing, and the Montgomery County Branch of the NAACP to name a few.
To facilitate fundraising for scholarships and community service programs, the Chapter established the PVAC Fund, a 501 (c) 3 organization. The PVAC Fund has successfully raised monies for chapter programs through a variety of fundraisers including auctions at New Zealand, German and South African Embassies, a cotillion and the Annual Crab Feast. To raise monies for scholarships the Fund has established a Named Scholarship Program, and Delta GEMS Giving Circle. The Fund also obtains program grants to expand the scope of the chapter's community service.     www.PVACFundINc.org