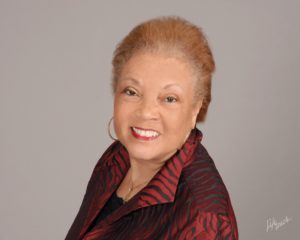 Greetings:
Welcome to the website of Potomac Valley Alumnae Chapter of Delta Sigma Theta Sorority, Inc. (PVAC).  We wish to acquaint you with PVAC and introduce you to our Programs and Mission. Established in 1985, PVAC is a public service sorority located in Western Montgomery County, Maryland.  We are proud of our heritage and have been recognized in the County for exceptional and innovative community service programs and projects for over thirty (30) years.
PVAC, with a membership of over 160 African American women, remains focused on improving the quality of life for those in the community and embracing our five point programmatic thrust of:  Economic Development, Educational Development, International Awareness and Involvement, Physical and Mental Health and Social and Political Involvement.  A few of our programs include: the mentorship of the young ladies, ages 11-18 years in our Delta Academy/ Growing and Empowering Myself Successfully (GEMS) Program; Empowering Males to Build Opportunities for Developing Independence (EMBODI) program for young males ages 11 – 17; Economic Development – Financial Fortitude Programs such as Financial Literacy workshops, Entrepreneurship Awards Programs, Adopt-A-School program in County elementary Schools; informative health forums at various community sites, and Co-sponsoring County Legislative forums and voter registration efforts. Through these and many other acts of service, Potomac Valley Alumnae Chapter continues to be an influential part of the lives of those we touch throughout the western Montgomery County Communities.
We are grateful that you have taken the time to browse our website to learn important information about our energetic, enthusiastic and illustrious chapter. We realize that support is critical to the success of our efforts in impacting the communities we serve. Thus, we ask that you continue to help us by partnering with us to bring about positive social change through our fundraising activities and monitoring this site for announcements relative to our extraordinary projects/programs and public events.
Once again, on behalf of our chapter, welcome to our website and please visit often to learn about our current public service events and programs as we impact lives and transform communities.  Also, follow us on Facebook, Instagram and Twitter.
Yours in Delta,
Benetta Bashaw Waller
President, PVAC
P.O. Box 59653
Potomac, MD  20859